NEOSCRYPT DIGITAL CURRENCY
Neoscrypt is the next generation Proof-of-Work (PoW) algorithm designed to replace Scrypt. It consumes less memory, yet is more memory intensive and stronger cryptographically. It combines the power of the Salsa20/20, ChaCha20/20, BLAKE2s and FastKDF algorithms into a secure ASIC resistant solution that will protect Guncoin from over-mining by large mining farms.
TECHNOLOGICALLY ADVANCED
The world of cryptocurrency changes every day. The Guncoin team has historically managed to keep the coin equal to or ahead of current technology. This not only protects the coin, but also the users, exchanges, miners and everyone who might use Guncoin for everyday transactions or investment purposes. Follow the Roadmap to see where Guncoin has been and where it's going.
SAFE, SIMPLE, SECURE & STABLE
Guncoin was created in early 2014 and has had a functional and issue-free blockchain ever since. Very few existing coins or any tokens funded last month by an ICO can make that claim or have that proven history to show. Historically, the algorithm and feature selections by the Guncoin team have made Guncoin an easy and secure payment solution to implement for anyone.
Why Guncoin ?
Guncoin (GUN) is a virtual currency that began out of a love and appreciation of firearms, computing and investing when Altcoins were in their infancy. That, along with extensive experience buying and selling firearms via online auctions such as Gunbroker.com, prompted the Guncoin Team to come up with a better, faster and cheaper payment solution that could easily be adopted for all to use. Thus, Guncoin was born.
Speaking from experience, when buying and selling firearms related goods, it is extremely hard to find a payment processor. Unfortunately, the choices are very limited. PayPal does not accept transactions for firearms in US Dollars. BitPay does not accept transactions for firearms in Bitcoin (BTC) and most traditional credit card processors will not either. While some 3rd party processors may, they do so only with an incredibly high fee (usually 25% or more). Legitimate firearms businesses are being forced to close their doors because nobody will process their payments. Guncoin (GUN) will change all of that because it is decentralized – no single company controls Guncoin. Additionally, transactions post almost instantly and are fully confirmed in just minutes.
LEARN MORE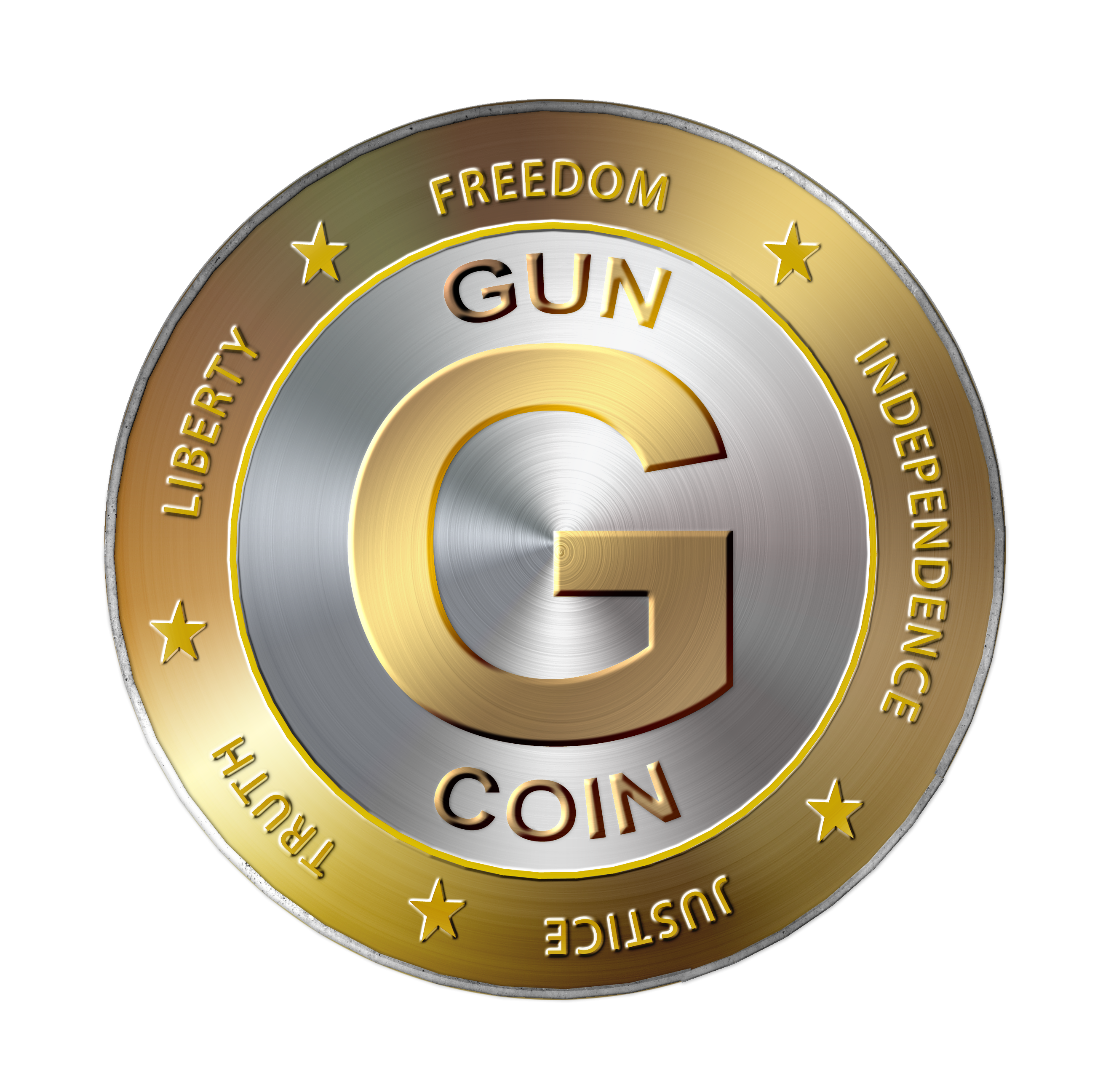 Only Guncoin offers a proven payment solution for all your firearms related business transactions!
Guncoin aims to provide the firearms industry a fast, stable and secure method of accepting micro transactions, while protecting their customers' privacy and advancing the firearms industry into the crypto currency age. Guncoin has a blockchain several years long to show for it with ZERO issues. We hope that you will find all the information on the site here to be very useful and strongly consider using Guncoin for your personal and business needs.
GET STARTED NOW
What's in Guncoin Today?
While there are several other comparable coins and tokens available – most with good intentions, none of them have the longevity and reliability of Guncoin yet. Honestly, why would you run your business around a payment system that was crowdfunded last month with an unproven technology, when you have a stable, secure and proven blockchain like Guncoin that is current in technology, can be used for free and takes only minutes to set up and get started? The choice is yours and Guncoin is the answer for many reasons including:
NEOSCRYPT ALGORITHM
Neoscrypt is the next generation Proof-of-Work (PoW) algorithm designed to replace Scrypt. It has proven successfull in other coins such as Feathercoin, Phoenixcoin and UFOCoin. It consumes less memory than Scrypt, yet is more memory intensive and stronger cryptographically. The Neoscrypt algorithm combines the power of Salsa20/20, ChaCha20/20, BLAKE2s and FastKDF into a secure ASIC resistant solution. This helps protect Guncoin from over-mining by mining farms.
AUTOMATIC CHECKPOINTING
ACP is a simple and effective solution in preventing a 51% attack on a coin and was first developed and deployed by Peercoin. Checkpoints are part of the Bitcoin codebase initially used in GUN V1.2 and are statically defined in the source code. Guncoin now has a system where these checkpoints are sent across the P2P network. A client that receives a checkpoint will not connect to any chain without it. This protects the history of the chain and prevents any 51% block replacement attacks.
.
ENHANCED HASH RATE COMPENSATION
eHRC is a difficulty readjustment algorithm originally developed for Feathercoin designed to protect long-term Guncoin miners from wild swings in hashrate and difficulty caused by coin-switching multi-pools and mining farms who seek to manipulate the hash rates for quick profits. eHRC should add more stability to Guncoin mining activities and promote long-tem mining by more of our miners.
CURRENT BITCOIN CORE TECHNOLOGY
Guncoin is playing catch up with the Bitcoin Core technology and is doing so very fast. Only a few months ago the network was on the 0.8 (GUN V1.1) codebase. In the first week of Sept 2018, the 0.16.x based client (GUN V1.5) was released. The roadmap plans new clients based on the next Bitcoin codebases to be released as they occur in addition to other additional features that make GUN unique.
The Secret of our Success
Guncoin is a decentralized peer-to-peer protocol for safely storing and transferring "value" worldwide. It has a loyal and long-standing user community that is devoted to their Second Amendment rights and are very optimistic in regard to the unique opportunity that Guncoin brings to the firearms industry.
SAFE
The innovative blending of several hashing algorithms provides strong encryption, thus complete safety of protocol.
DECENTRALIZATION
ASIC-resistant design enables anyone with a desktop-grade GPU to mine GUN and be part of the network.
FAST
Fast block times ensures almost instant transactions, regardless of location.
AFFORDABLE
Transaction fees are so negligibly low to the point they could be overall ignored .
Contact Us
If you have questions about Guncoin or the website, please complete the following form with your full name and email address. We will try to respond as quickly as possible.